REHEARSING REVOLUTION (2011-2016)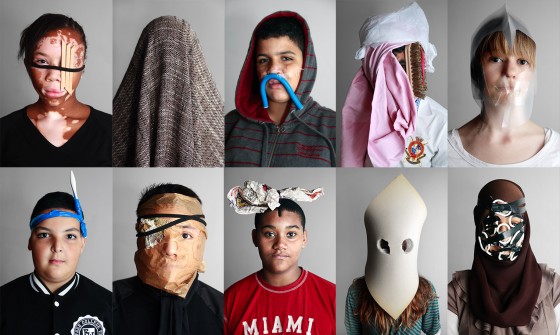 Rehearsing Revolution makes the phenomenon of revolution a personal subject for young people. Through a workshop series, Authentic Boys has set the goal of confronting teenagers with their own "revolutionary potential", activating their authentic artistic power and capturing it in a work of art.
The teenage years are pre-eminently a phase of change. Body and spirit undergo a fast transformation and teenagers not only rebel against their surroundings, parents and school, but also against their own childhood identity.
Rehearsing Revolution acts as a "training ground" to practice free expression and conveys the necessity of active citizenship. In the project, Authentic Boys adhere to a double strategy: as artists and also teachers, their goal is to get the young adults to deal with art and to enable them to have an artistic experience in this context. The group wants to awaken and capture the teenagers' special energy and unveil their inventive nature. Therefore the project participants clearly act as co-authors of the work.
Over 1000 youths between the ages of 13 and 18 joined Rehearsing Revoltution in Rotterdam (NL), Nyon (CH) and Birmingham (UK).
The photo series 'Rehearsing Revolution – a performative training ground' shows a selection of the portrait photos that were taken during the project in Rotterdam. The disguises were made by the pupils themselves in just a few minutes.
Publication: A4, 51 pages
ISBN 978-94-90309-00-8
2012, in collaboration with TENT.Rotterdam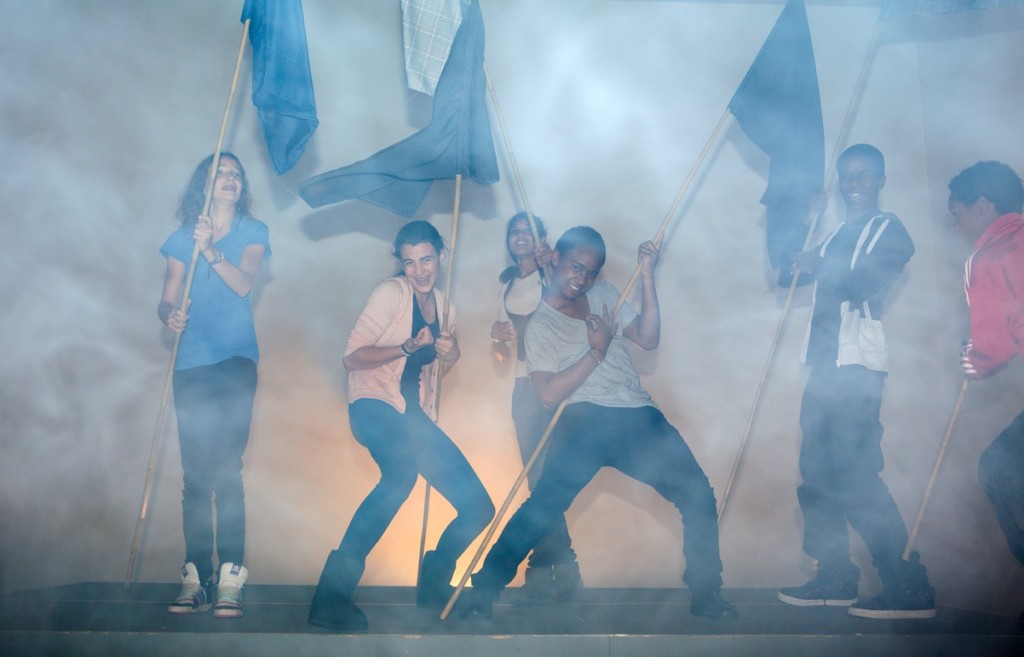 Rotterdam 2011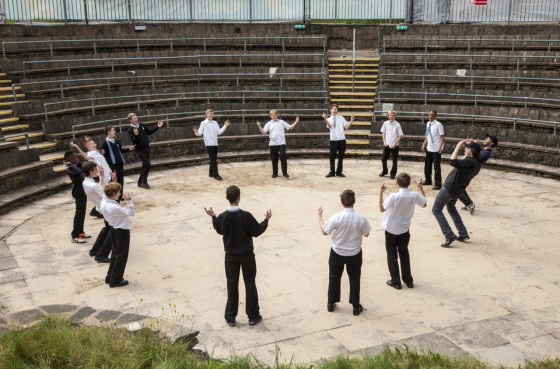 Birmingham 2014
Nyon 2014/2016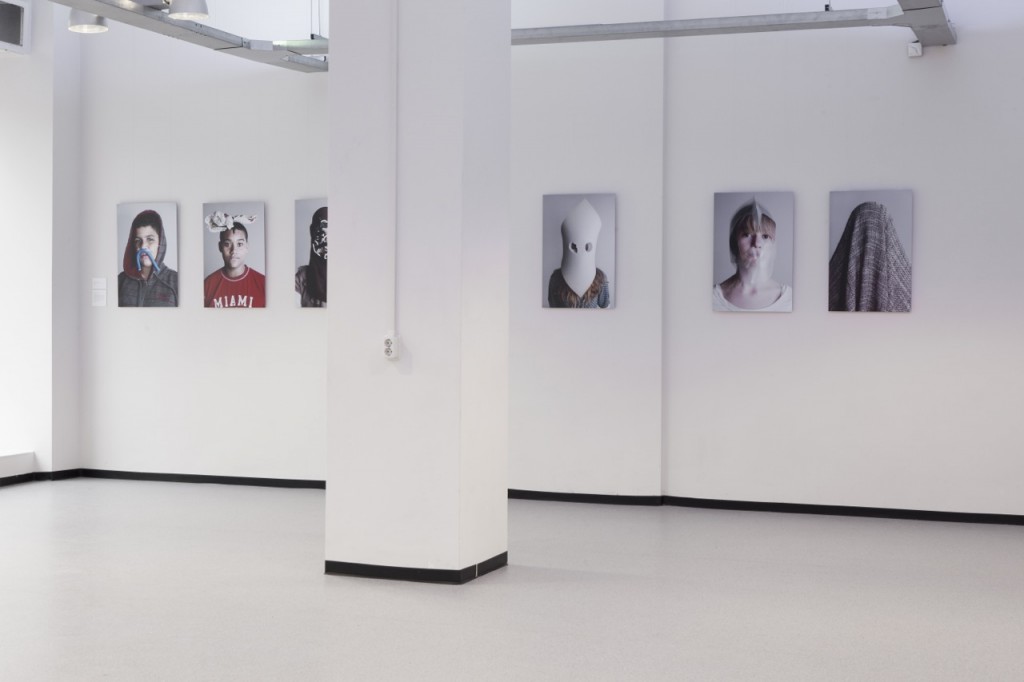 Face Off, Art Rotterdam Week 2013
Photos: 50×75 cm, photo print on dibond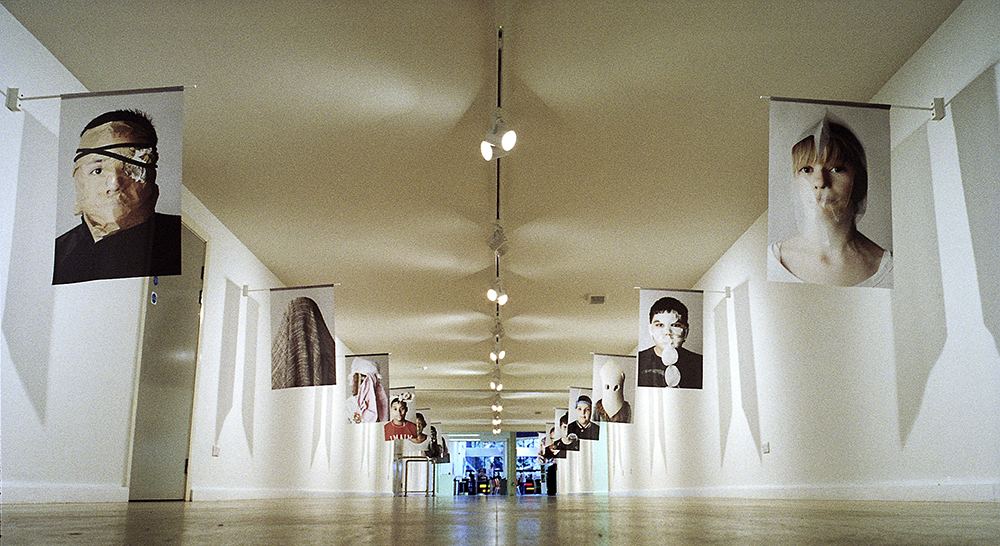 Arena Gallery, MAC Birmingham 2014
Photos: 60×90 cm, photo print on flags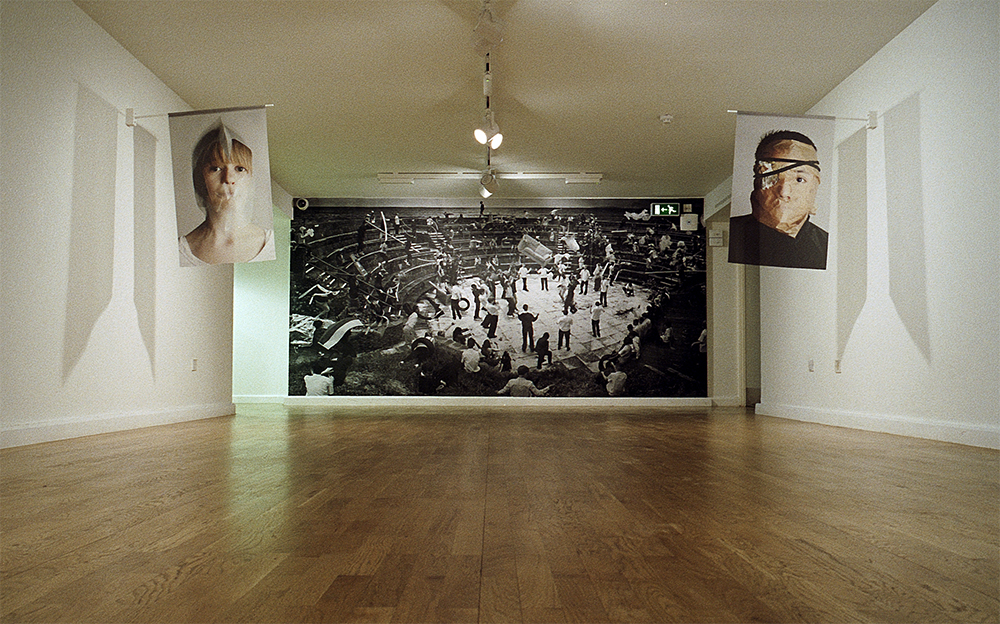 Arena Gallery, MAC Birmingham 2014
Backdrop: 225×465 cm, photo print on wall paper
Created in collaboration with TENT Rotterdam (NL) Developed in collaboration with Fierce Festival and mac in Birmingham (UK), Far Festival of Performing Arts and College Le Marens in Nyon (CH).
Supported by the Goethe-Institut London, CBK Rotterdam (NL), Fierce Festival and mac in Birmingham (UK), Far Festival of Performing Arts, College Le Marens and RegioNyon in Nyon (CH)
Guest contributions by Ariel Garcia (music) and Peter Bijl (producer)