GO HOME (2010)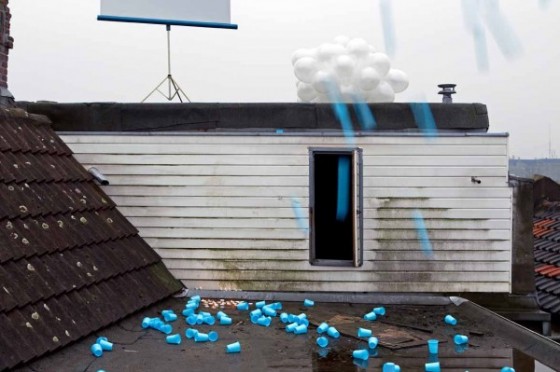 At the request of gallery TENT.Rotterdam the Authentic Boys developed a six hour lasting performance especially for the Rotterdam museum night 2010. Anticipating on that week's council elections and the current exhibition "The people united will never be defeated" in which the relationship between art and politics was held in a critical light, the Authentic Boys with GO HOME, pointed at the phenomenon of political (anti-) campaigning in a very own way.
For that end they transformed the 1000 m2 size exhibition space into a microcosm in which sixteen performers were wandering around; apparently politically engaged individuals in a world of flyers, serpentine, give-aways en punkrock. With GO HOME campaigning, protesting and underground resistance were soaked off of their ideologies to submerge the visitor in a reality in which only the form of the statement mattered.
Paramount were moments in which the boundary between politics and the private sphere become blurred. The relationship between both is not unequivocal, but the tension is always perceptible. Has home, as 'roots', not always been a central theme of global politics? Or is it especially characteristic of today's age of Twittering, videoblogging and publically tea drinking ministers, that private moments and domestic symbolism play such a dominant role in political rhetoric?
With Go HOME, during six hours the Authentic Boys created a situation in which people, objects and setting form a closed system in a seemingly self-evident way. With a completely unique logic images were used of our every-day (media-) landscape. Balancing between sense and nonsense, the work was questioning the theatrical content of political (anti-) campaigning as well as that of itself.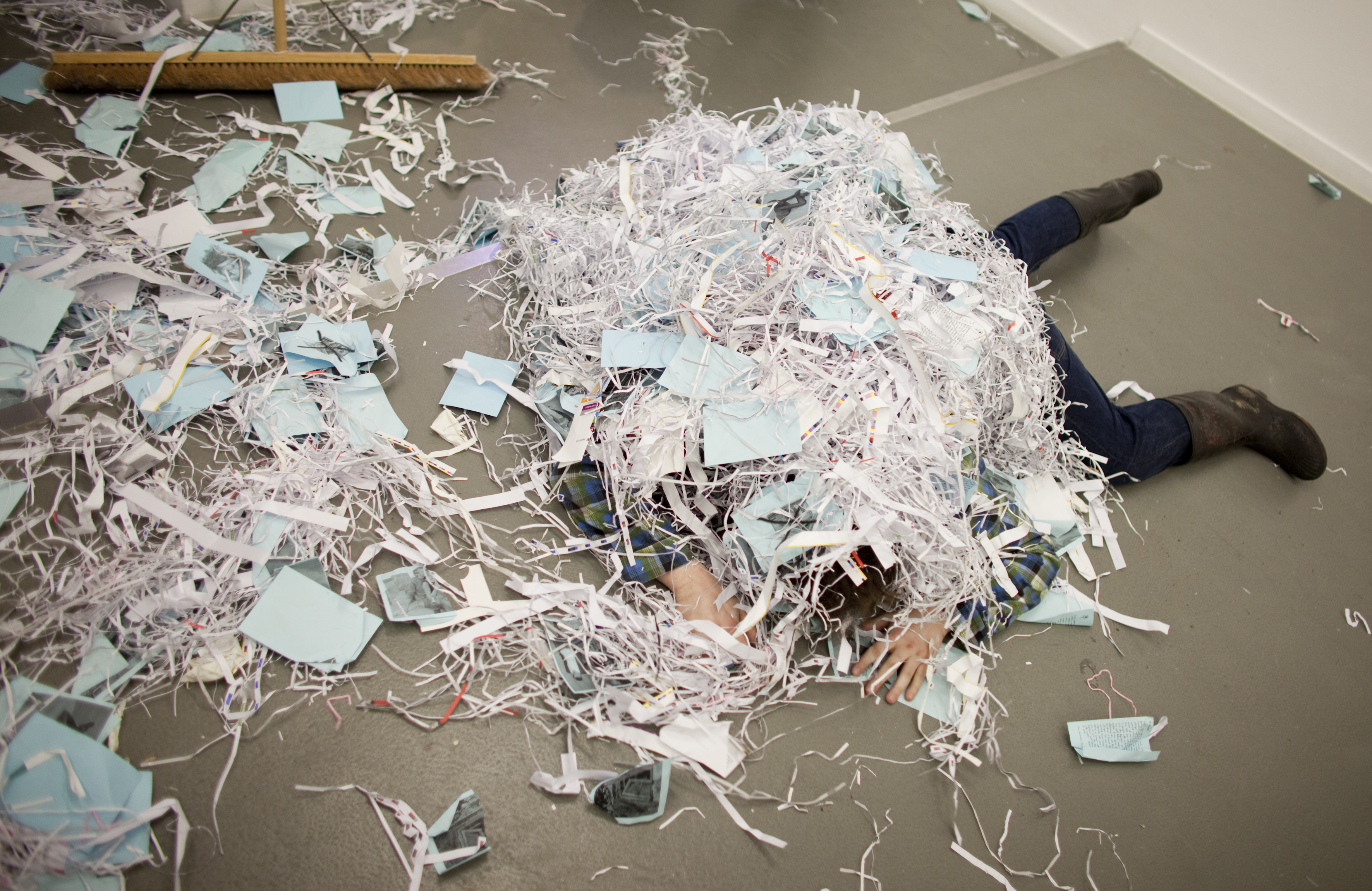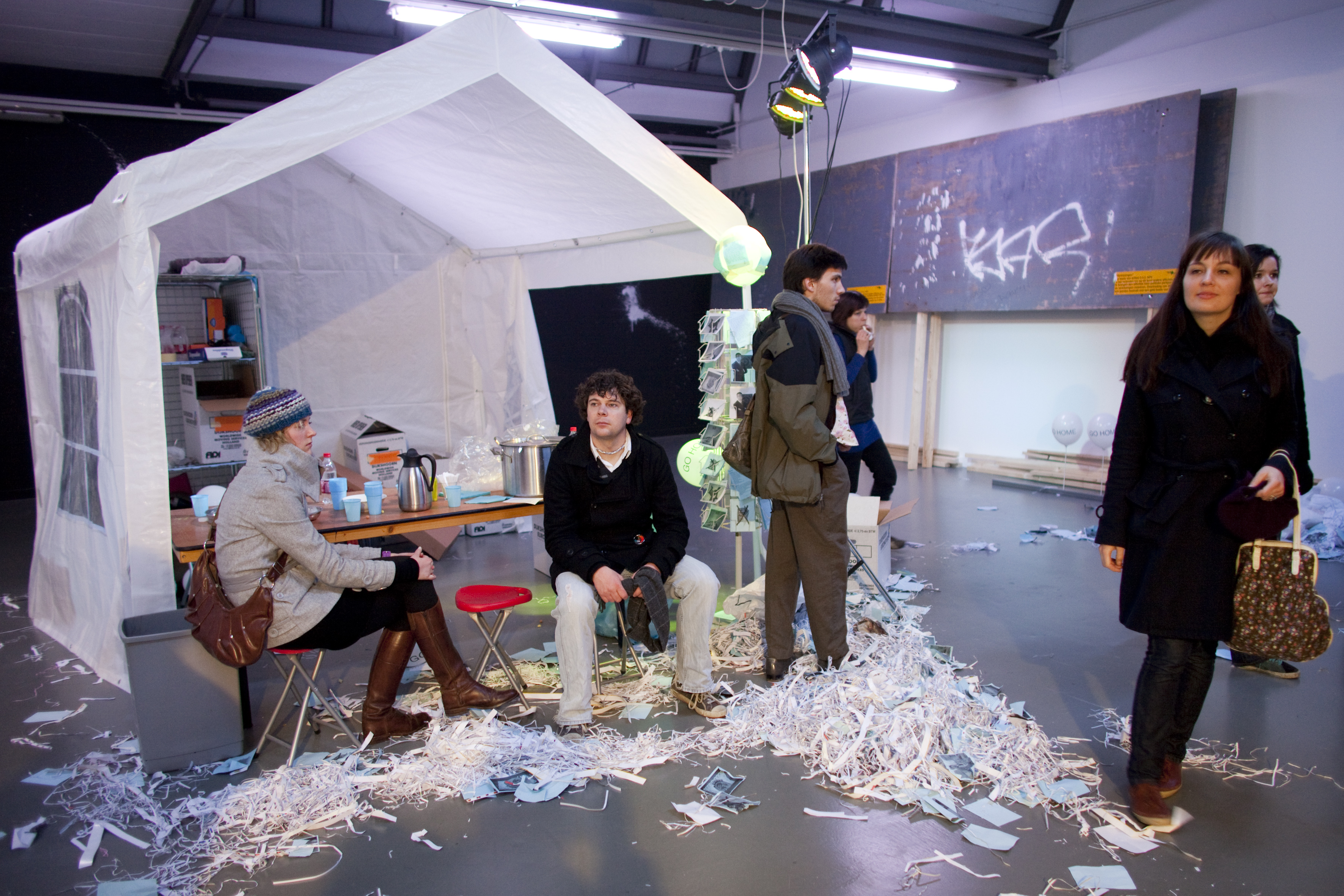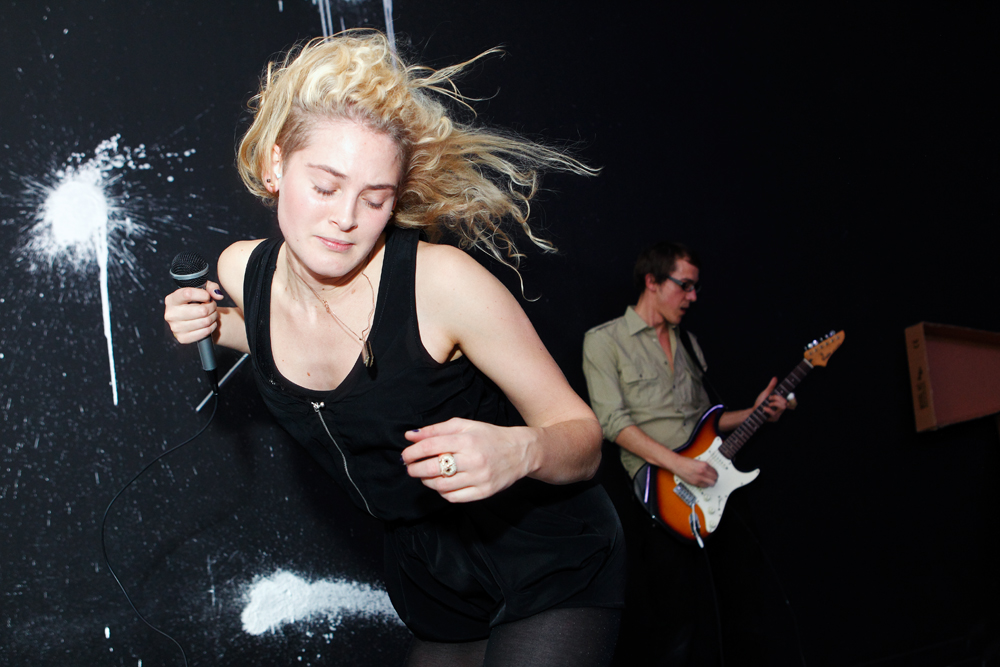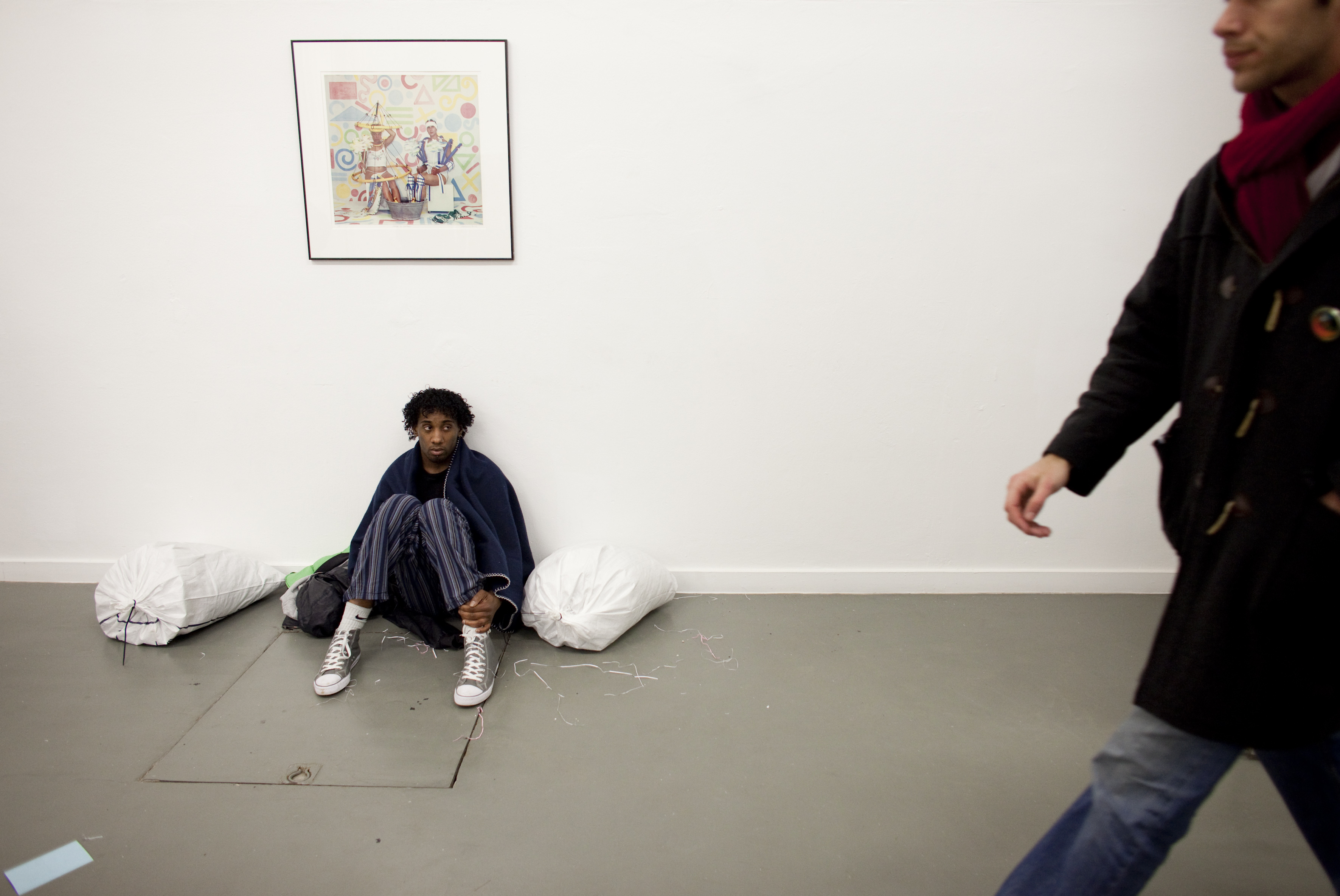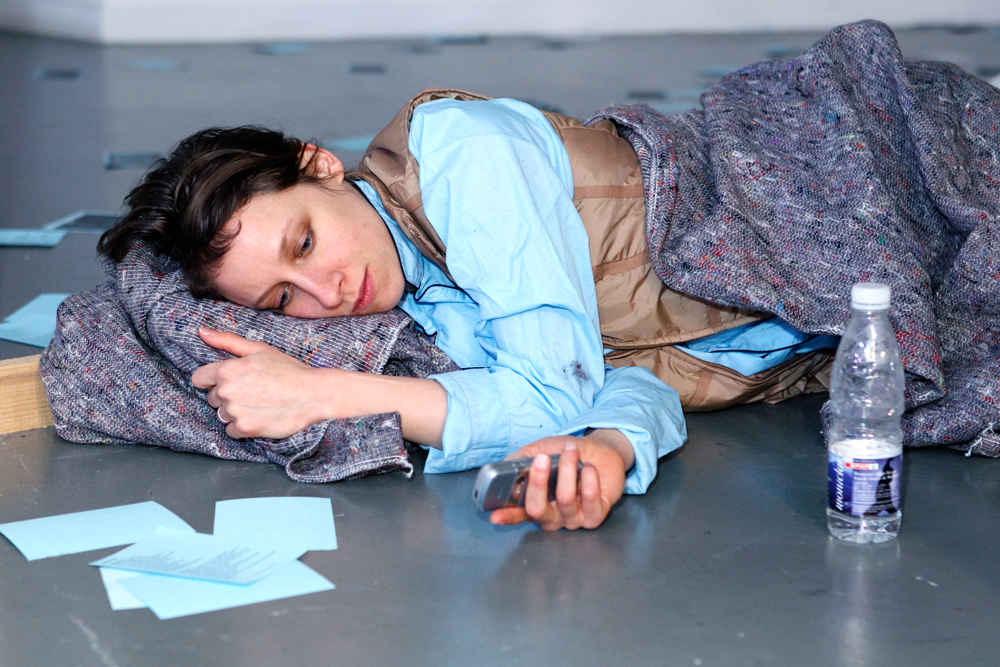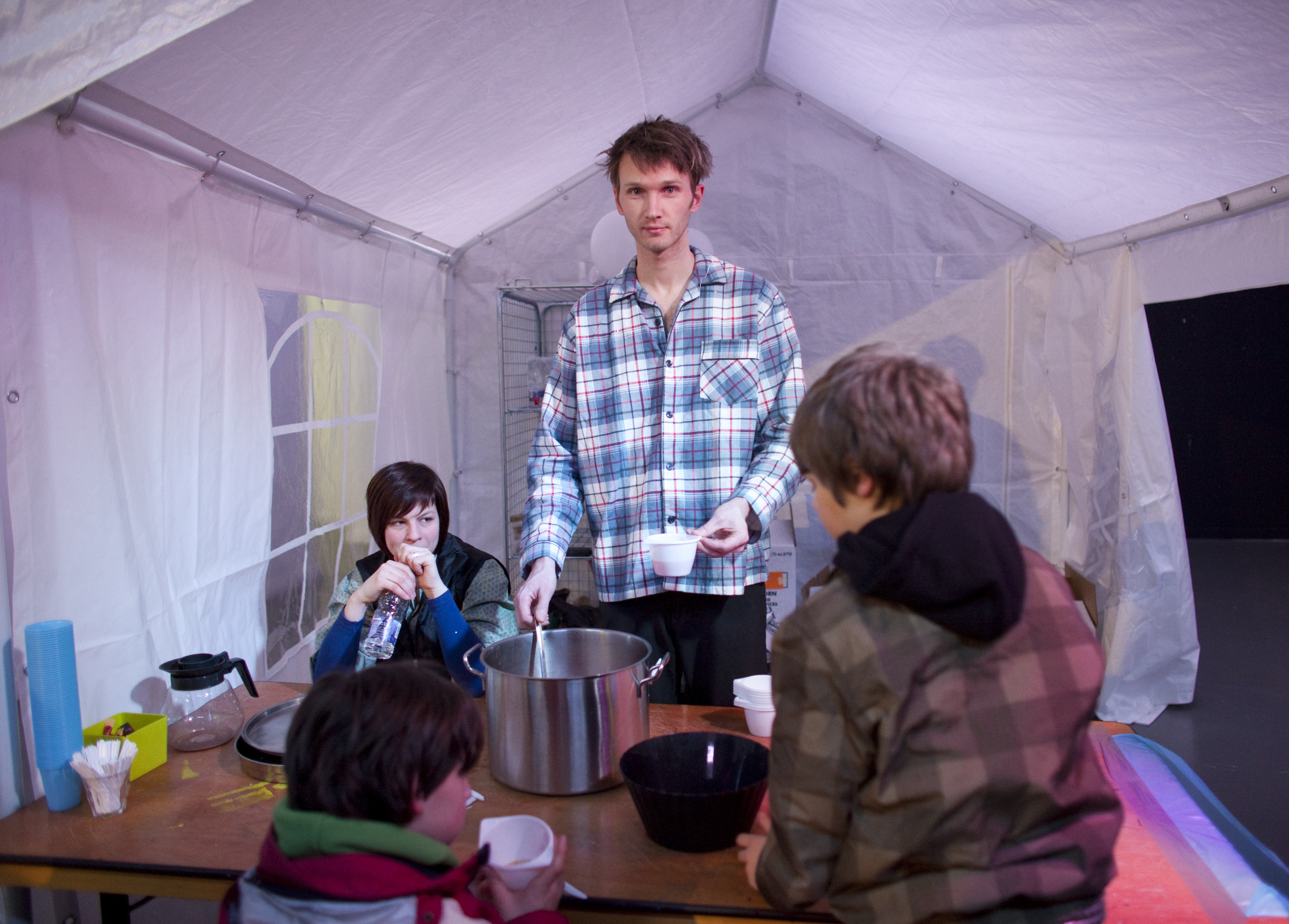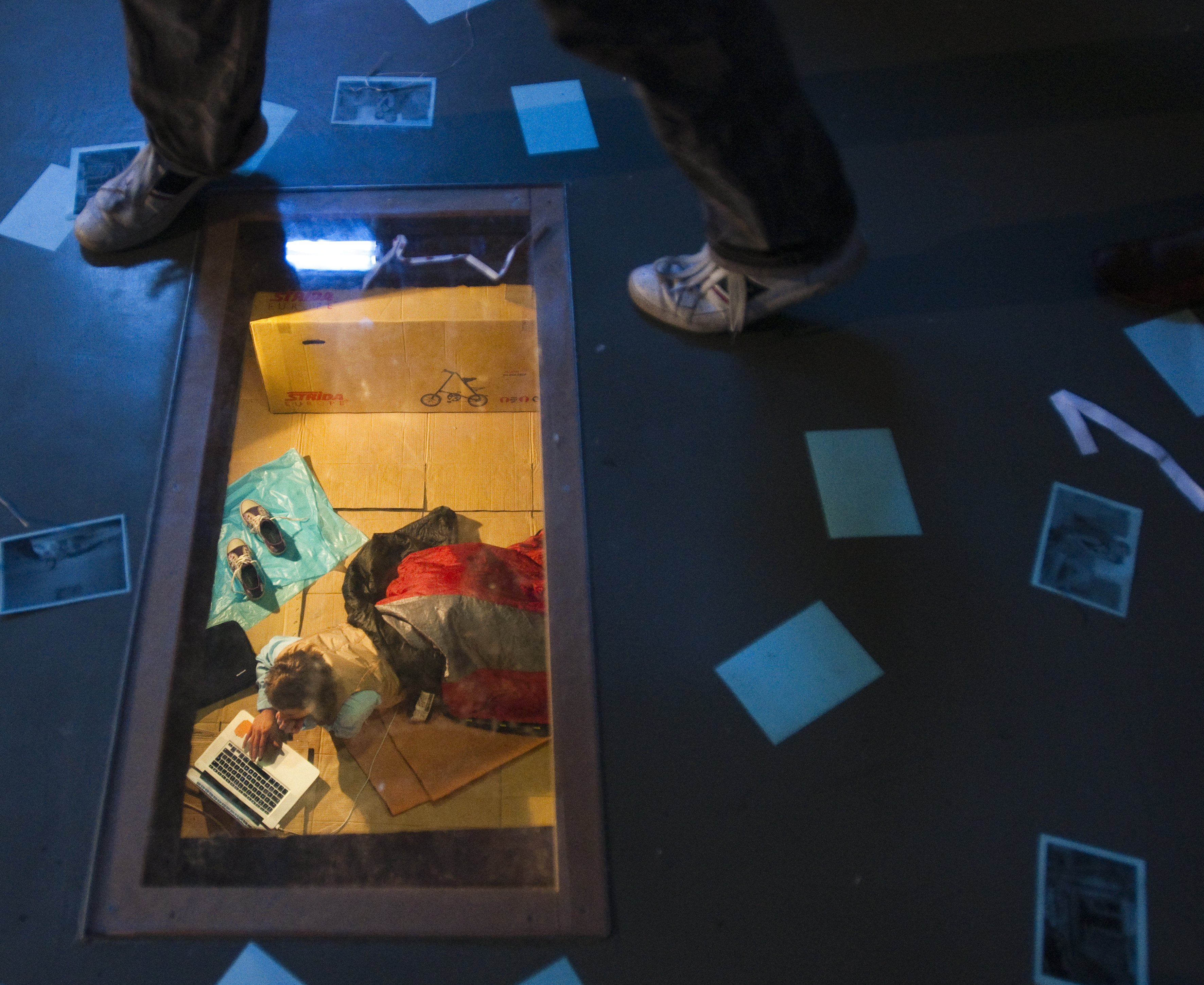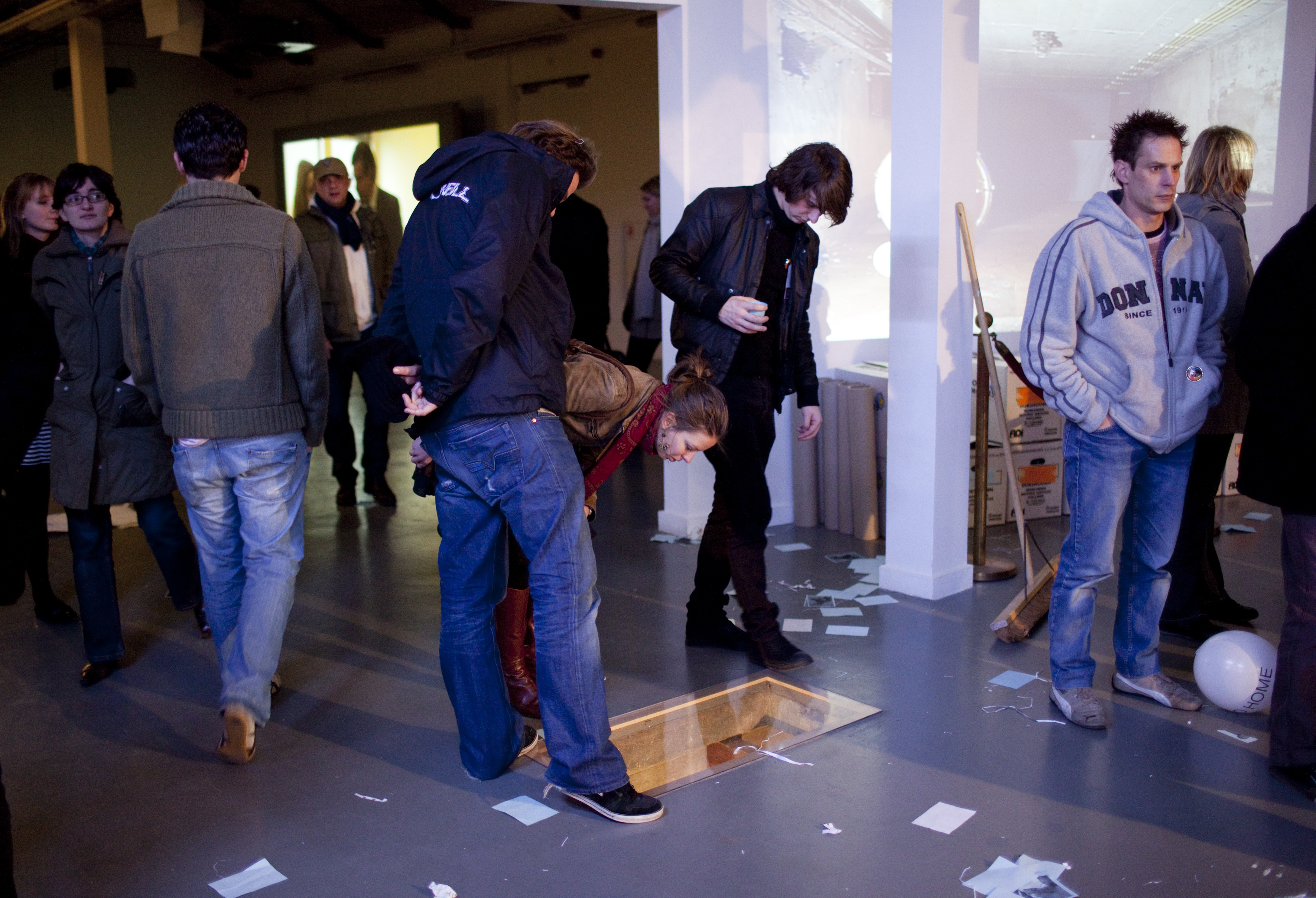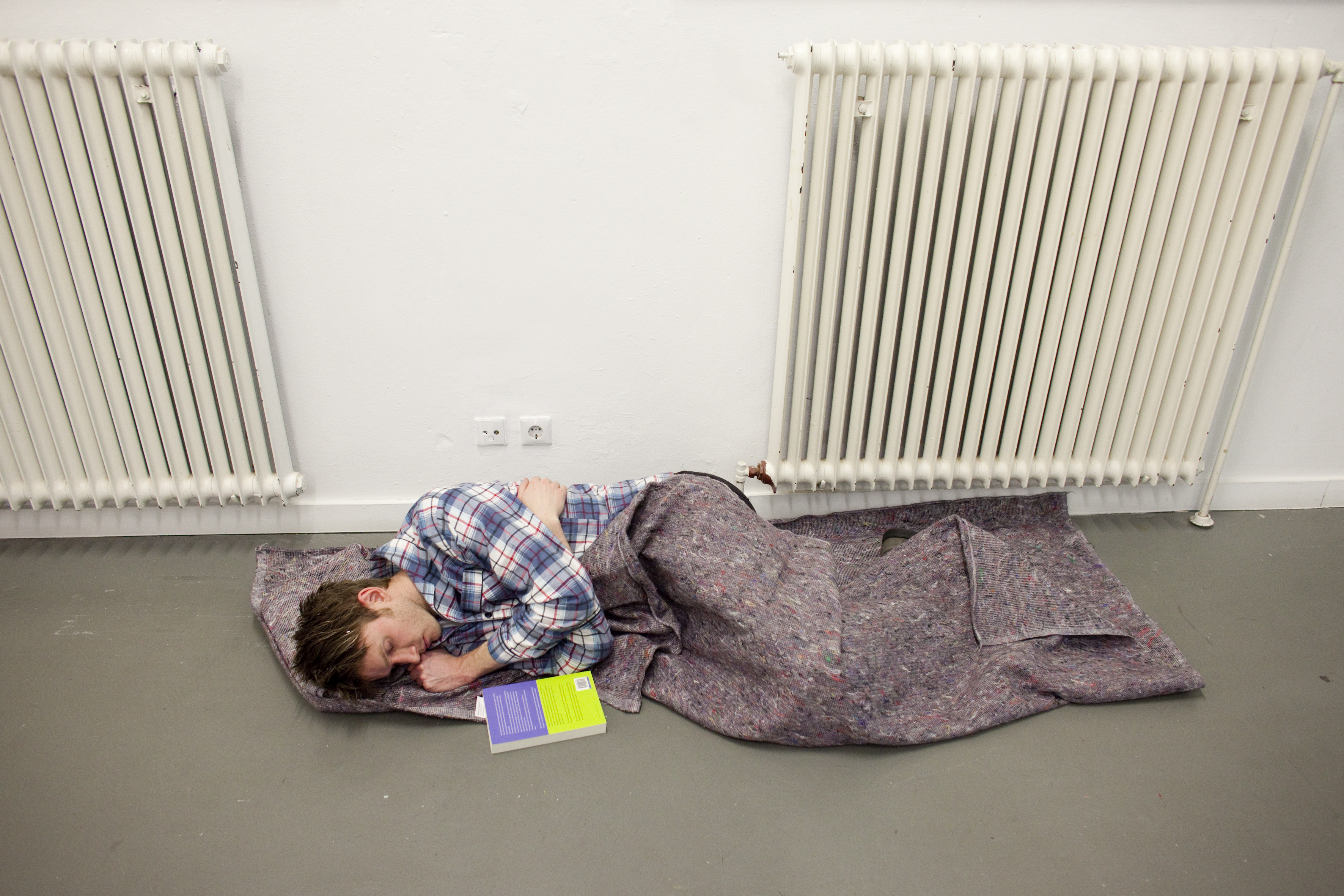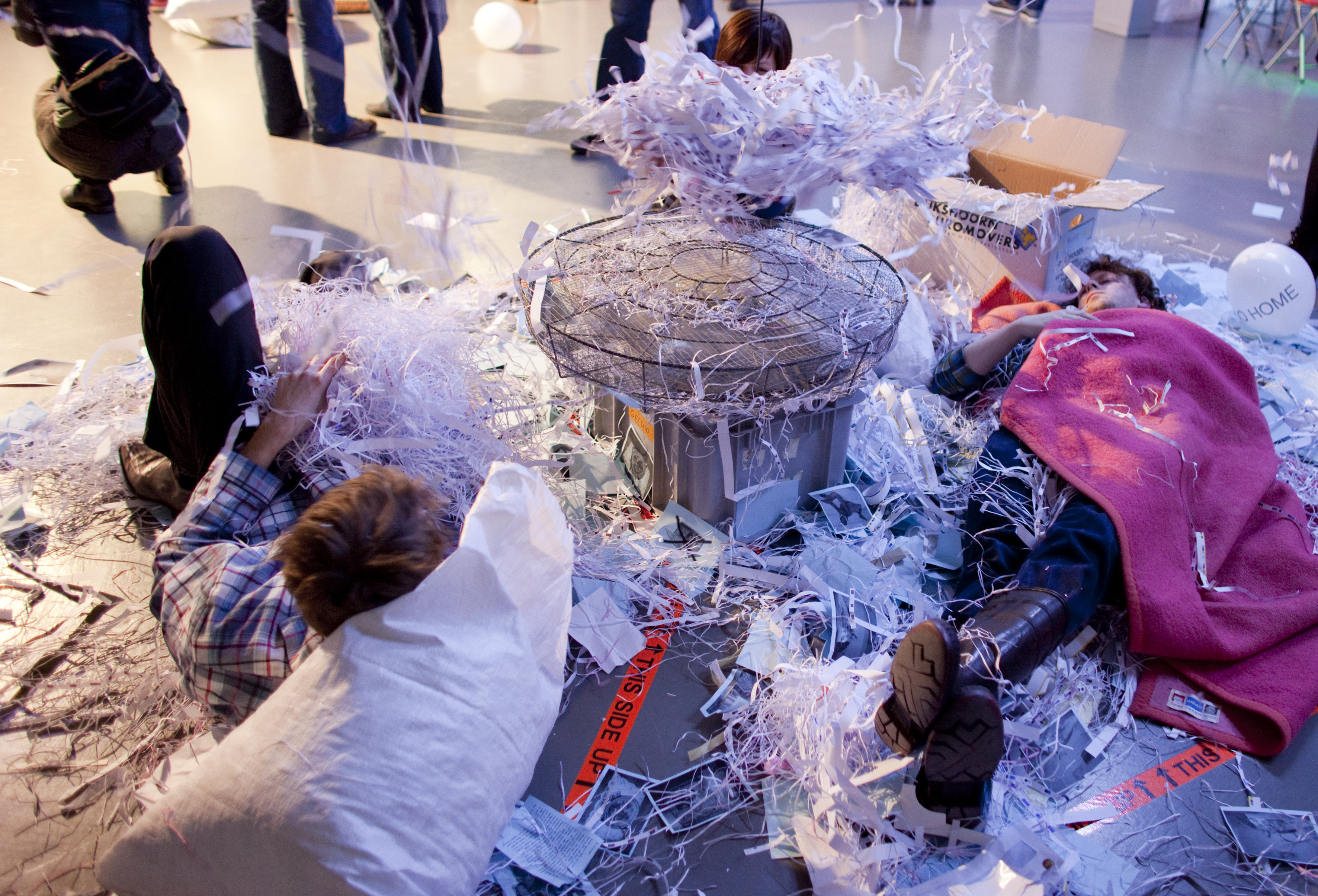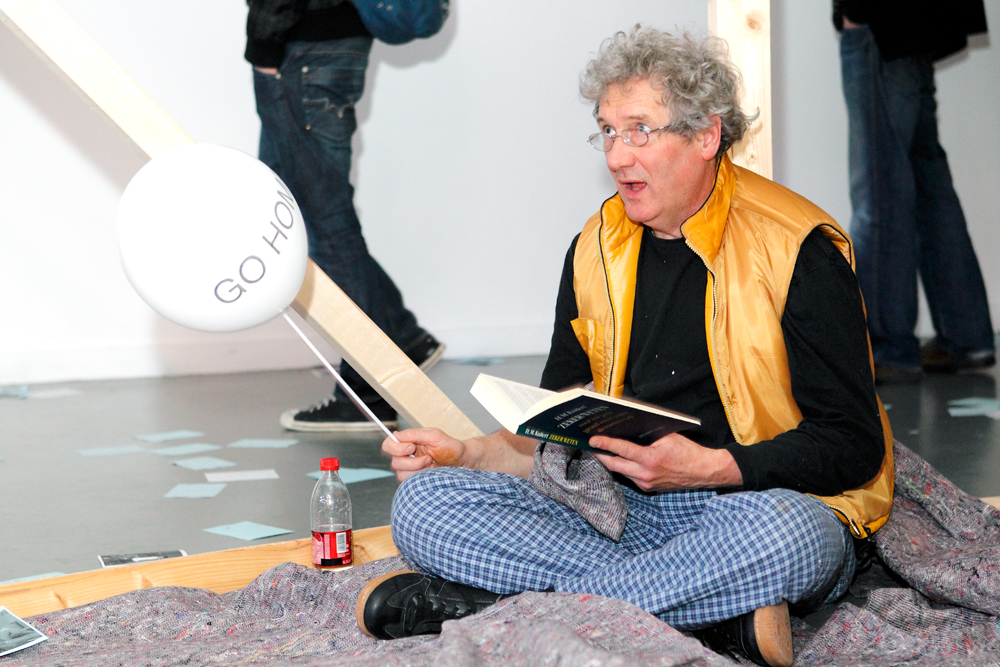 Performers:
Churman Chirino
Catarina Aimee Dahms
Johannes Dullin
Boris van Hoof
Signe Holtsmark
Pim van Lonkhuizen
Jan Misker
Marcella Moret
Beke Olyrhook
Nina Pigné
Sander Smit
Gregory Stauffer
Aaike Stuart
Antoinne Zivelonghi
Jessica van Rueschen
Wikke van Houwelingen
In cooperation with Wikke van Houwelingen
Publicity photo: Aad Hoogendoorn
Performance photos: Aad Hoogendoorn and Fred Ernst